ARCHIVES

Gentlemen's Quarterly. August, 1987
Advertising Supplement
GENTLEMEN'S QUARTERLY
4RENEGADE ADVERTISEMENT
Page 4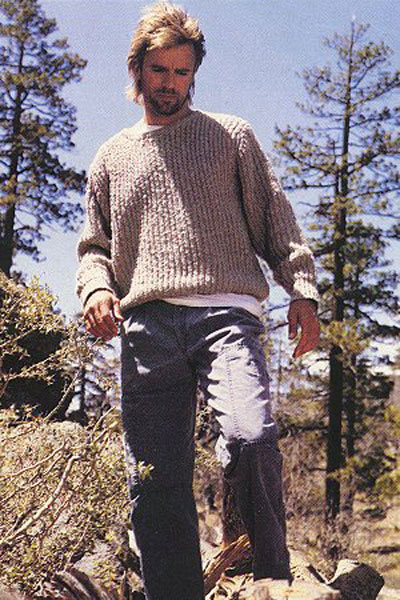 Dinner was great. I told her all about my exciting adventure. The hills I climbed, the fish I caught. Oh yeah, and that one big fish, the one that accidentally got away, almost twice the size of this one. She bought it -- hook, line and sinker.
____________________
The preceding story is a fictional account.
Schiffman, Bonnie (photographer). "MacGyver: Renegade on Retreat." Special Promotional Section. Gentlemen's Quarterly. August, 1987.