IN A FIX? CALL MACGYVER, NOT THE AVERAGE JOE WHO PLAYS HIM
Richard Dean Anderson says he knew his TV series was a hit when some hardhats yelled, "Yo, MacGyver, you're cool, man."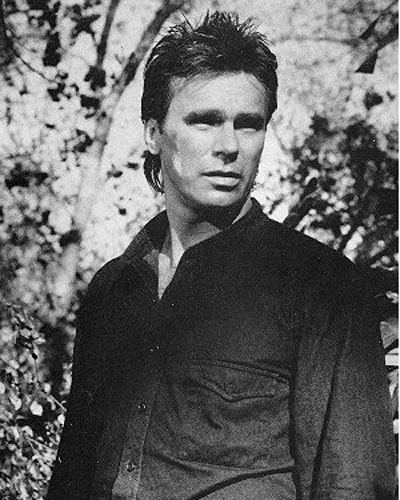 Inside a Pasadena police station, under a thicket of klieg lights, MacGyver is rehearsing. Richard Dean Anderson, who plays the brainy TV detective, is supposed to walk past an identically dressed decoy carrying a briefcase full of vital information, and, without missing a beat, grab the briefcase and keep walking. "Okay, Richard," says the director, "when you walk by, give him a nod, a subtle one." Anderson acknowledges, walks past the decoy and then, unsubtly, begins flailing his arms as if he were dancing the Mashed Potato.
MacGyver is that kind of show; Anderson that kind of guy. Star posturing doesn't fit the picture. After a slow start, the series -- now in its second season -- is shaping up as a hit for ABC. Anderson doesn't hide his regard for the character he plays. "He's not one of those supermacho guys with their shirts unbuttoned to their navels, who bounce bullets off their chests and wear 400 tons of gold," he says. "Our show teaches a different attitude," he adds, "which is that you think before you punch someone in the face."
Critics have hailed MacGyver as an "adventure series for thinkers" and praised Anderson's shy sexiness and aw-shucks charm. Says one crew member, "Other TV actors, after two years on a hit show, develop an attitude. But not Ricky Dean." The co-executive producer, Henry (the Fonz) Winkler, concurs: "We went through about 100 actors, and then Richard came in to audition. He immediately had to go into his briefcase to find his glasses so he could read the script. I thought, 'We've got something here.'"
For Anderson, 36, the hit was a long time coming. In 1976 he won a good role as Dr. Jeff Webber on the smash soap General Hospital but quit five years later when he felt overshadowed by the Luke-and-Laura plotline. Then he suffered through two prime-time disasters, the wholesome Seven Brides for Seven Brothers and the loathsome Emerald Point N.A.S. MacGyver has brought success and with it a frequent 14-hour workday. Says his girlfriend, actress Sela (Nothing in Common) Ward, who played his sister on Emerald Point, "We live for weekends." Anderson has had to cut down on some of his favorite sports, including scuba, hockey and motorcycle racing, at Winkler's request. "Henry always says, 'Please, don't.' I have to be responsible to the show."
Ironically, Anderson injured his back last September, while filming a MacGyver stunt. Running toward the camera, he accidentally tripped into a hole. "I did a perfect shoulder roll, but I knew I had tweaked something," he says. A few months later, his left leg still felt partly paralyzed. Diagnosed as having traumatized his spinal cord, he underwent medical treatment. He is still in pain and has even tried acupuncture to expedite a healing process he finds "too slow for my level of patience."
Anderson, whose mother is an artist and father a jazz bass player (they're now divorced), was raised in Minneapolis. Dad, when not accompanying the likes of George Shearing and Mel Tormé, supplemented his income by teaching. He also directed school plays, and Richard, the eldest of four sons, hung around backstage. But the boy was more at home outdoors. At 16, he broke both his arms playing hockey, and that killed his No. 1 career goal. At 17, he rode his bicycle nearly 6,000 miles through Canada to Alaska (his cautious father sent spare tires to cities along the way). Richard spent three years at two colleges, but quit and moved to the Haight-Ashbury section of San Francisco. "Drugs were rampant, and I was living in the middle of it," he says (but adds that he's now totally anti-drugs). Anderson later moved to L.A., where he joined a troupe performing at Marineland. Several times a day, he stood on a ladder and "had a mackerel snatched out of my teeth by a pair of killer whales." Jokes Anderson: "I still have an aversion to sushi."
Let's face it, the guy is so clean he squeaks. You can't even call him on a vanity charge. Unlike most others in his line, he doesn't preen when he passes a mirror, and he steadfastly avoids the Hollywood party circuit. "If I had pursued the obvious available vices, I'd be burned out by now," he says.
Anderson does not qualify as a big spender. "I have a very protective attitude about money," he admits. His only luxury is a new Jeep. He still lives in a two-bedroom West Hollywood apartment, unshared -- by mutual agreement -- with girlfriend Ward, who lives around the corner. "I've never been big on living together," she says, "unless you're ready to get married. Neither one of us is ready." Still, Anderson longs for fatherhood. "I want two children," he says. "I'm almost jealous that I can't have a baby myself." Let's see you try that one, MacGyver.