ANDERSON SETS OUT TO SHED 'MACGYVER' IMAGE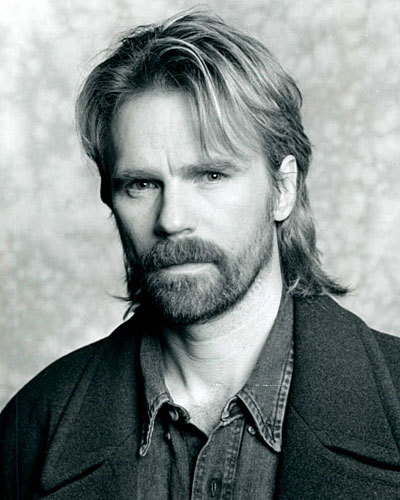 I'm on the verge of becoming a massive cliché," says actor Richard Dean Anderson with a self-deprecating smile. "Every actor who's been on a series for any length of time ends up a production deal."
And so, indeed, has he.
Anderson's residual perks for being the star of ABC's long-running MacGyver series (now in its final season) were a development deal at Paramount Studios, offices on the studio lot, and money to develop projects through his company, Gekko Film Corp.
"It's a natural growth progression and I'm taking advantage of it," he says. "Because what it comes down to ultimately is being able to choose the projects you want to be involved in and have creative control as producer. Rather than having to scrape and scramble for a job, I can create my own."
The actor has several projects in various stages of development through Gekko Films, but chose the Tuesday's "In the Eye of the Stranger" CBS-TV movie, produced by Avenue Pictures/First Entertainment, as his first post-MacGyver project.
"I've been playing the good guy, white knight through my whole career," says Anderson. "So I was very aware of the need to distance myself a little bit from the MacGyver character."
In Stranger, he plays an undercover cop who "falls in with a woman and is off on a romp to find $2 million cash.
"My character is just the opposite of what MacGyver was. Even though he's a good guy and a cop, he's on the verge of breaking and crossing over to the other side."
To distance himself further from his MacGyver persona, Anderson says, "I grew a beard, let my hair grow crazy and didn't sleep for about three days in preparation for a few scenes."
Also atypical of MacGyver, Anderson's Stranger character gets to shoot a gun (in seven years, his series character never used a firearm) -- and even gets the girl (MacGyver fans never responded positively to his female interests over the years, so their time was always fleeting).
He says we can expect "In the Eye of the Stranger", in which he stars with Justine Bateman, to be "a little hot and steamy. This is a 9 o'clock show, so we got to do some (sexual) innuendo and I actually got to be physical with a woman."
The actor, who is an avid hockey fan and amateur player, broke his hand in a game three days before the telepic was to start shooting. But he says he didn't let the injury interfere with any of the "physical" duties he had to perform in the film.
"I have this Scandinavian background," he explains. "And we're very stoic about pain, health and things of the heart. The attitude is that 'I can take care of it... don't worry about me.' So it's a matter of bucking up and not whining or complaining.
"Besides I was totally responsible for the break, so there was no way I could have asked them to postpone the shoot."
Anderson had plenty of practice handling pain as a child.
"My poor mother," he recalls with a shake of his head. "I've been breaking bones my whole life. I was one of those kids who was always trying to fly off garages, roofs... taking tumbles from treehouses... getting buried alive in tunnels we'd created... I was either bleeding, straining, spraining or breaking something all the time.
"So it was just an adjustment for me to shoot the movie with a broken hand," says Anderson, who wore a special removable cast during filming.
His hand still hasn't completely healed, but that doesn't stop him from removing his cast to join in any available game of ice hockey.
He admits the sport has always been an addiction.
The eldest of four sons, the single Anderson grew up in Minnesota and recalls that, "By the time I could walk I could skate."
From that point on he dreamed of being a professional hockey player. Injuries sidelined him before his dream could become a reality. But at the age of 42, Anderson's become honest enough with himself to admit that he probably would never have been a serious contender.
"In retrospect, I don't think I'd have ever made the NHL (National Hockey League)," he says. "I have a great mind for the game. I'm smart on the ice and have a good heart for it. But even if I'd been able to stay with it, I think my skills would have remained limited."
Still, he says, he's never gotten as big a thrill from acting as he's gotten -- and still gets -- from playing hockey.
"There's so much that happens immediately in a hockey game," he explains. "Aside from being an extremely physical sport, there's just something about the immediate involvement and theatrics of being part of a well setup goal. There's kind of like a kid's joy in the happenings on the ice. Whereas, with acting, you have the moment eventually, but it's mostly hurry up and wait."