MEGACON: 'MACGYVER' STAR CONTEMPLATES NEXT MOVE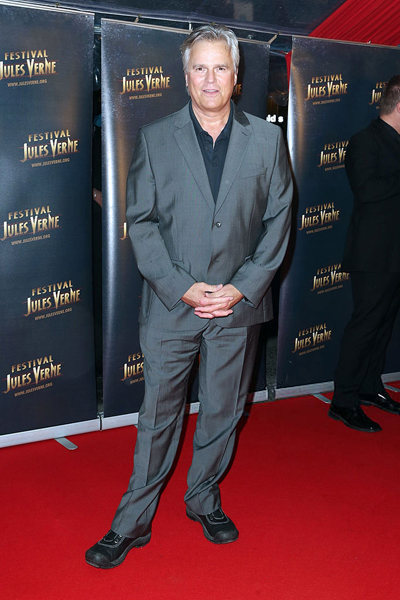 Actor Richard Dean Anderson asks to be forgiven his lapses in recalling "MacGyver" and "Stargate SG-1."
"I haven't spoken about the shows like this to another human being in quite some time," Anderson, 67, said this week. "I have to get up to speed."
He sounds ready for conversations at MegaCon Orlando on Friday and Saturday. The fan event runs Thursday through Sunday at Orange County Convention Center.
"MacGyver," which aired from 1985 to 1992 on ABC, meant "virtually everything" to his career, Anderson said.
"It was the little engine that could," he said. "There was nothing on television that represented what we did with 'MacGyver': taking care of bad guys without using firearms."
Anderson recalled that parents were elated by an action show they could watch with their children and that teachers appreciated the show's messages.
"It kind of snowballed in all the good ways," he added. "We took a strong stance on gun control. That got the ire of the NRA, which we were all proud of. ...The timing was impeccable. There was a TV hero who wasn't so violent."
He described co-star Dana Elcar as "a gentle sweet man - I really miss him." Elcar died in 2005.
Anderson doubts he will ever portray MacGyver again because "they have a kid doing it now." Lucas Till plays the role in a new CBS series.
"I don't like it very much at all," he said of the remake. "It veers from the concept that we had way too far. It's got a lot of action, there are a lot of guns floating around, a lot of explosions."
The new MacGyver works too quickly without explanation, Anderson added. "We stretched the credibility of things as well, but I think they're taking the cake," he said.
Anderson enjoyed reprising the character opposite MacGruber (Will Forte) of "Saturday Night Live" in a 2009 Super Bowl commercial, but he was less impressed with the 2010 "MacGruber" film. "The raunch factor was cranked up a bit," he said.
The actor fondly remembers filming "Stargate SG-1," playing Jack O'Neill and being an executive producer on the cable series that debuted in 1997. For eight seasons, he was the lead character on the drama, which ran 10 years.
What made the show, he said, were the relationships formed during filming in Canada. "They were all Canadian, they were all so nice," he said. "The most-heard compliment I get is 'it just looks like you guys got along. You all had fun together.' That's what it was."
For five years, starting in 1976, Anderson played Dr. Jeff Webber on ABC's "General Hospital." He called his first steady job in TV a good training ground. "I can hit a mark, memorize dialogue fast, make an hour television show in one day," he said.
But he hasn't worked in recent years for personal reasons.
"I've taken enough time off where I've gotten my only daughter into college. She's on her way," he said. "She needed some guidance, some support growing up and out. I took the time off. It's been wonderful."
MegaCon comes at what could be a pivotal moment for the California-based actor. "You caught me at a time where I'm contemplating what to do," he said. "I've been comfortable traveling. I have a big motorcycle that I take up and down the coast."
But he is wondering what work project might gain his attention. "I love to work when I am, but boy, do I love to play when I'm playing," he said.