CHALLENGERS CLUB BIRTHDAY BRICK
"Challengers is reaching out to the children and showing them life does not have to begin and end on the streets."
~Richard Dean Anderson
The Challengers Center from MacGyver was indeed a real place. It was based upon the Challengers Boys & Girls Clubs of Metro Los Angeles. MacGyver executive producer Stephen Downing had been a Los Angeles police officer before becoming a television writer and producer, and he had long been actively involved in the growth and development of the Challengers Club. Richard Dean Anderson has also taken an active interest in the Club, and it has become an organization close to his heart as he lends his support to the kids as well as serving on the Board of Trustees.
When the Challengers Club needed to raise $5.2 million for its expansion project, part of the fundraising efforts included the selling of memorial bricks for donated contributions. In appreciation for Richard Dean Anderson's work as an actor, as well as his efforts on behalf of the kids, the MacGyver Mailing List ("MacList") collected a donation for the Challengers Club and bought a memorial brick in Richard Dean Anderson's honor on the occasion of his 48th birthday on January 23, 1998. When the new expansion was dedicated on January 12, 1999, the MacList's "birthday brick", as well as Richard Dean Anderson's own brick, graced the entrance way of the new Lou Dantzler building.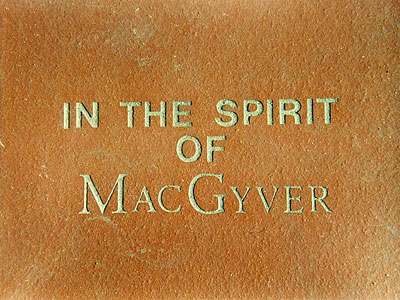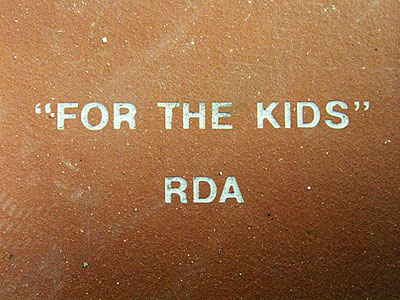 The goal of the Challengers Club is to save kids from becoming statistics by offering them an alternative to gangs, delinquency and crime. Challengers provides what South Central Los Angeles kids need most – a safe environment where they can have fun and be themselves, interesting and fun activities, and most importantly a tangible measure of hope. Club programs include a computer lab, homework assistance and tutoring, teen leadership development programs, drug, violence and gang prevention programs, sports and recreational activities, parenting seminars and family support, field trips, programs in visual, performing and literary arts, and multi-cultural appreciation.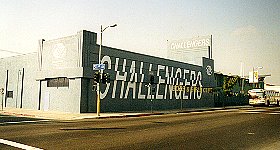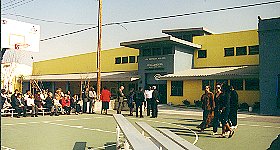 The Beginning Of A Vision
It all began in the back of Lou Dantzler's pick-up truck in 1968. A custodian for the Los Angeles Unified School District, Lou noticed many neighborhood boys in desperate need of guidance, attention and wholesome alternatives to the negative activities pervading the streets. He began taking them in small groups to the park for a day of baseball and camaraderie. As the boys talked openly to Dantzler about their problems: gangs, drugs, poverty and hopelessness, he saw a need for positive role models and a safe place away from the streets that could offer recreation, guidance and education to the disadvantaged kids. From these humble beginnings, Lou envisioned an organization dedicated to keeping kids out of trouble by offering creative and innovative programs that would enhance the quality of their lives, foster positive values, and instill a sense of confidence and self-esteem. The vision culminated in the establishment of Challengers Boys & Girls Clubs.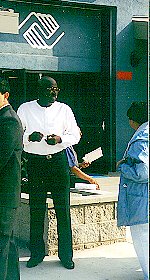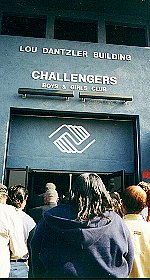 The Challengers Philosophy
Dedicated to the physical, emotional and moral well-being of youth, Challengers Boys & Girls Clubs of Metro LA offers a broad range of activities and programs which emphasize good citizenship, educational enrichment, the development of social skills, and strong values. Challengers' greatest impact is achieved one child at a time. By reaching children at an early age and encouraging them to explore positive, diverse activities and to develop their individual talents, the results are truly profound. In addition, Challengers Boys & Girls Clubs of Metro LA seeks to involve the community in its efforts, with particular emphasis on parent involvement.
The Challengers Advantage
Challengers Boys & Girls Clubs of Metro LA is a positive place that offers a diverse range of creative and innovative programs designed for youth development. Challengers' youth development strategy is comprised of six core program components: Personal and Educational and Development Programs, Citizenship and Leadership Development Programs, Cultural Enrichment Programs, Health and Physical Education Programs, Outdoor and Environmental Educational Programs, and Social Recreation Programs. Challengers firmly believes that as primary role models in a child's life, parents must be closely involved with the growth and development of their children. Hence, parents are required to volunteer at the Club several hours per month. The Club is open five days a week, 12 hours a day and some weekends and serves youths ages 6 to 17. Over the past 30 years, more than 30,000 young people have participated in the Challengers Boys & Girls Club. Some of the alumni include former baseball star Eric Davis and film producer John Singleton.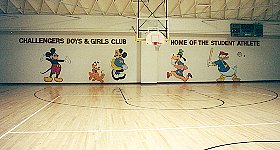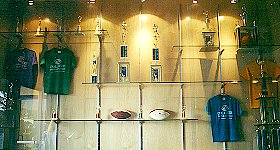 The Club Grows
Beginning in 1970 with a donated 22,000-square-foot building located at 51st Street and Vermont Avenue, the Challengers Club has grown to a network of five Club sites serving over 3,500 children each year. On January 12, 1999, the Challengers Club opened the doors of its new expansion building. The Lou Dantzler building was part of a $5.2 million expansion and renovation project. The new 29,000-square-foot building houses a Teen Center, Community Police Center, Arts & Crafts Center, Radio/Video Broadcast Studio, Computer Learning Center, Science Lab, and numerous activity areas. The upgrade of the existing building included a new basketball floor and weightlifting rooms. This expansion project was made possible by the generosity of many donors, including the Whittier Family Foundation, The City of Los Angeles, Milken Foundation, Security Pacific, Bank of America, Nike, Inc., Ronald McDonald House Charities of Southern California, Southern California Gas, Kellogg Foundation, S&E Pipe and Supply, Madison Paving, San J. Peterson Co., and Richard Dean Anderson. This new facility will enable the Challengers Club to serve more than 5,000 young people annually.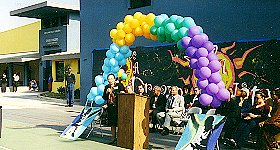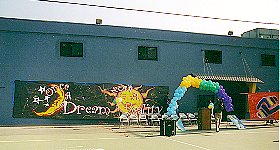 The Advancement of Youth
Today, Challengers Boys & Girls Clubs of Metro LA continues to provide compelling alternatives to delinquency and gang involvement for hundreds of urban youth in five neighborhoods where the need is greatest. All programs are led by positive adult role models who provide a much needed source of consistency in an otherwise chaotic existence. Through a holistic approach which emphasizes parental involvement, Challengers Boys & Girls Clubs of Metro LA provides unique and invaluable opportunities for urban youth and their families which they may not otherwise encounter. As a result, young people are better prepared to grow into responsible, productive and caring adults.
For more information:
Challengers Boys & Girls Clubs of Metro LA
5029 S. Vermont Avenue, Los Angeles, CA 90037-0189
https://www.bgcmla.org/challengers