FIREHOUSE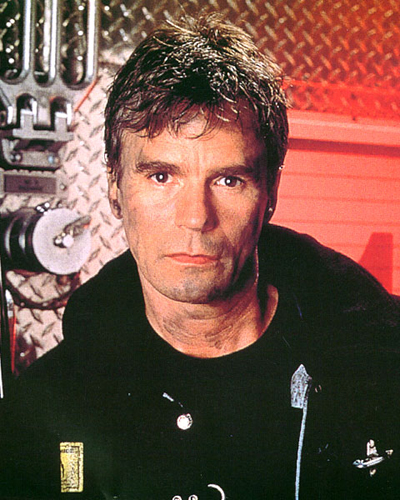 CBS Television Series Pilot
Release Date: 1997
Role: Lieutenant Michael Brooks
Cast:
Richard Dean Anderson as Lt. Michael Brooks
Lillo Brancato, Jr. as Gaetano Luvullo
Morris Chestnut as Andre
Edie Falco as Kate Wilkinson
Skipp Sudduth as Sy
Burt Young as Chief Frank Shea
Dean Winters as Nick Wilkinson
Gia Carides as Charlotte Brooks
Ed Hodson as Fireman
Michael Imperioli as Lt. O'Connell
Howard Safir as Fire Commissioner
Written by: Tom Fontana
Directed by: Alan Smithee
Executive Producer: Tom Fontana
Executive Producers: Michael Greenburg and Richard Dean Anderson
Co-Executive Producer: Jim Finnerty
Co-Producer: Debbie Sarjeant
Director of Photography: Frank Prinzi and Fred Schuler
Production Designer: Gary Weist
Edited by: Gregg Featherman and Cindy Mollo
Music by: Dave Darlington and Steve Rosen and
The Funky Poets for 23 West Productions
Special Thanks to: New York City F.D.N.Y.
Rysher Entertainment in association with
Fatima Productions and Gekko Film Corporation
© 1997
Filmed February-March, 1996 in New York City, NY
Proposed but unsold pilot for a CBS television series
This ensemble drama from creator Tom Fontana focuses on the lives of New York City firefighters. In addition to fighting fires and personal crises, the department must deal with the conflicts that arise when the merging of the FDNY and EMS brings a woman paramedic onto the team, and with a sniper who targets firefighters and has claimed Michael Brooks as one of his victims.
Originally shot as a series pilot, FireHouse had a six-episode commitment from CBS. However, only the one-hour pilot episode was completed, and the series was not picked up by the network. It was later re-edited as a two-hour television movie and made available for broadcast in 1997 on video in some cable and international markets.