BILL THE A.D.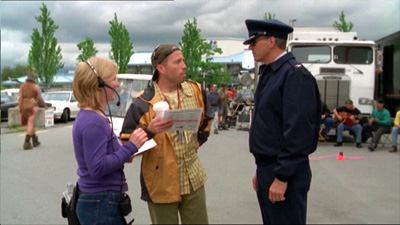 "Wormhole X-treme!", a cable television series based on Stargate Command and SG-1, was sold to a Hollywood studio by Martin Lloyd and ran for three episodes before it was canceled and later picked up for what would become a ten year run. As the Assistant Director on the set, Bill (Mizel) was responsible for coordinating extras, hair, make-up, wardrobe, props, and effects, as well as carrying out the instructions of the director and keeping the new Air Force consultant out of the way.
Portrayed by: David Sinclair*
*Cameo by David Sinclair: Prop Master
Cross Reference: Wormhole X-treme!
Episode Reference: Wormhole X-treme!