MAKE-UP ARTIST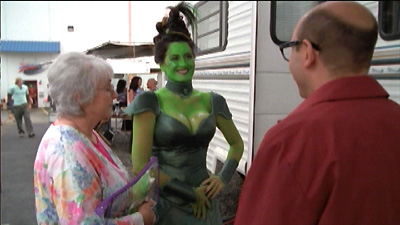 "Wormhole X-treme!", a cable television series based on Stargate Command and SG-1, was sold to a Hollywood studio and ran for three episodes before it was canceled and later picked up for what would become a ten year run. During the show's production, the Make-Up Artist carried out the instructions of the producers, much to the dismay of the show's creative consultant, Martin Lloyd, and she provided the effective, if clichéd, green body paint for the alien actors.
Portrayed by: Jan Newman*
*Cameo by Jan Newman: Make-Up Artist
Cross Reference: Wormhole X-treme!
Episode Reference: Wormhole X-treme!